Case Study - Kington's Bowling Club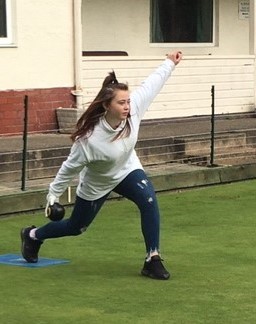 Published: 30th Oct 2020
---
With Covid-19 restrictions in place many sports clubs and activities were unable to run this summer. However Kingston Bowling Club managed to provide free bowls taster sessions for all ages as part Bowls Engand's 'Lets Rolls' campaign.
'Let's Roll' was created by Bowls England to create an opportunity for new players to try out Bowls for free, with tuition and equipment provided. Clubs across the country held the sessions, in accordance with Covid-19 guidance. Allowing for hundreds of people to engage with the sport.
From these session Kingston Bowling Club managed to recruit seven new members, aged between 15 and 65, and even more in the pipeline to join up for the 2021 Bowls season.
Di Kirby from the Club told us 'Many people think bowls is a fairly sedentary game, but the average number of steps taken in a game of triples is 1500, plus there's all that bending and stretching to pick up the woods, the effort of sending the woods down the green, and all the smile muscles when you get it somewhere near the jack!'
If you'd like to find out more about Bowls ready for the 2021 table visit Bowls England to find a club. Or if you want to find out more about Kingston Bowling Club you can contact Di via e-mail at kingstonbowls@outlook.com
Get Social