Hull's First Men's Netball Team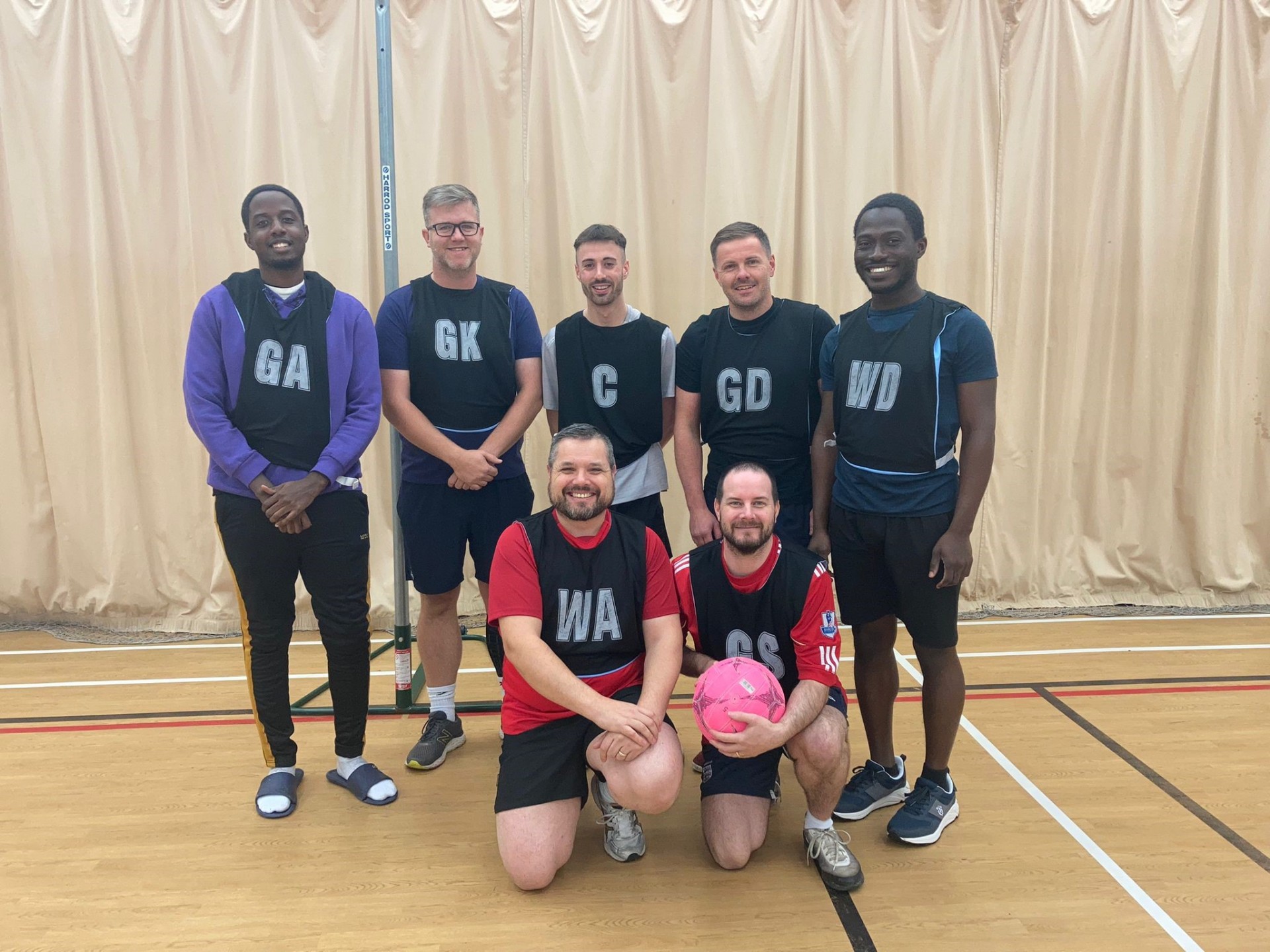 Published: 28th Oct 2021
---
Mark from Hull's first Men's Netball team got in touch with to help promote and the team. He let us know how he got involved with netball.
"It is hard not to fall in love with a sport from a spectator's perspective after spending six years watching my daughter play netball two or three times a week. As I sat on those wooden benches that you used to have at school every Wednesday night, watching her play within the local recreational league, a 21 year old lad would play on his own alongside all these women between the ages of 15 and 70. Considering this guy has no issues playing a female-dominated sport and enjoys it, it's worth a shot.
I asked Kelly and Sarah, who run the Elite recreational leagues, if it was possible to join the league when it resumed and enter a men's team. As well as offering advice and assistance, they were delighted to invite players and encourage a man's team to participate in the netball league. I had only four weeks to find a group of guys who were open to trying out a new sport and wanted to get active. After contacting the Get Hull Actives website for help with recruiting online, we were able to get a few players for our team. Nine guys have now registered for our team and we have played six games. We are still looking to recruit more players,"
If anyone is interested in trying netball or watching, please contact Mark by email at bizmarkie1978@hotmail.co.uk.
For those who want to play netball for the first time or want to continue playing, Elite Netball runs leagues Monday through Thursday every week. To register your interest in joining the league, please connect them on Facebook. https://www.facebook.com/Elite-netball-league-hull-589501678133217
Get Social